News
Twitter Stats
News
---
News:
---
11.7.2020:
3 albums out for Summernightbrand on Spotify, Soundcloud, Youtube etc.
here are the links:
Published by JTV Digital. 18 Songs on each album.
Recvorded with Dictaphone, some may question the quality of voice/guitar/artwork. Be aware that with "Statut traveilleur handicapé" I just have to bring 70 % out of 100%.
Take this as you like.
-----------------------------------------------------------------------------------------------------------------------------------------------------------------------------------------------------------------------------------------------------------------------------------------------------------
15.03.2017
I have published my poems on epubli. In english (more then 500 pages) ISBN 978-3-7450-3519-3. You can see my poems on www.poemhunter.com.
---
06.03.2017
Hey there. two new albums are on the Homepage to download for free
Tom(m)orrow and A Journey to the Sky
I was today at the Open Mic in the Konrads i play there usually on the first monday of the month
---
10.11.2016
My memories are out now on epubli! They're called Goldcurl (180 pages in german) ISBN 9783741860065 enjoy!
---
07.11.2016
I play on Fridays in the restaurant "La p'tite maison" in the Rollingergrund (Luxembourg). Come and drop by, it's from 7 PM to 9 PM - acoustic set
---
29.09.2016:
I'll play on the Open Mic of the Grund Club Songwriters on 01.10.2016 in the Liquid. I play regulary on the Open mics in the Konrad Café and Liquid. Besides I do concerts in the Villa Café in Beggen as well as the Kaale Kaffi in Luxembourg.
---
03.04.2016:
New album online. It is called Goldcurl. You can download it on the Goldcurl page.
We will busk in Esch-sur-Alzette this summer!
---
20.01.2015:
New Tour dates are announced:
we will tour throughout the month of June and July in Esch-sur-Alzette (Precinct)
---
27.07.2014:
There will be a new album release, which is scheduled for summer 2015. The album project working title is Castings. The artwork, will be performed by Miss Mady Gorges, who got famous through her expositions "Témoignages" (in Luxemblourg). The album will be recorded with the Rockhal Music Ressources.
---
25.07.2014:
I'm proud to announce that a compilation CD with SACEM Luxembourg and Rockhal Music Ressources got released, about one month ago. I could work together with Serge Tonnar and Ditt Thibold in order to present to you "Mixing Luxembourg".
Enjoy!
---
18.05.2014:
Here are some books in consideration:

Dreamland (185.28 KB)

The peace of paradise (205.33 KB)
Enjoy!
---
18.09.2013:
Our album got reported to 2014.
We've raised a campaign, to establish a secretary department for SRSO: several candidatures got treated.
here's an article about telemerty:
die-telemetrie-der-baume-erklarungen.pdf
---
20.08.2013
A collaboration with Luxorr got concluded.
The purpose is to present book templates for our pertaining song titles, including our biography (The peace of paradise), a diary (Dreamland), and stories you can turn into motion pictures, such as Thunder & Lightening: a Formula 1 rivalry...
---
05.06.2013:
New Tabs online !
---
21.04.2013:
the collaboration with SACEM Luxembourg is an official cooperation.
---
15.04.2013:
Here are documents in relation with Summernightbrand Record Sales Office (SRSO)
information-summernightbrand.pdf
srso-explications.pdf
der-alterungsprozess-offentlicher-audio-und-video-dateien.pdf
die-telemetrie-der-brancheriesen.pdf
neuheiten-im-musikgeschaft.pdf
professionelles-repertoire.pdf
summernightbrand-record-sales-office-srso-im-sinne-von-agenturarbeit-1.pdf
summernightbrand-record-sales-office-srso-erklarungen.pdf
technokratie-erklarungen.pdf
Last message crashed. Sorry.
---
14.02.2013:
Doomby goes mobile!
http://summernightbrand.doomby.com is now accessible via mobile phone: a favicon application
---
14.02.2013:
Summernightbrand joined following Networks:
http://summernightbrand.tumblr.com
http://new.myspace.com/summernightbrand
The purpose is to host this product.
Find all our contact information in our contact section
---
14.02.2013:
Tour Dates available!
Tour Dates available on: http://www.myspace.com/summernightbrand or Tour Dates(Doomby)
---
17.12.2012:
Merry Christmas and a happy new year
---
26.11.2012: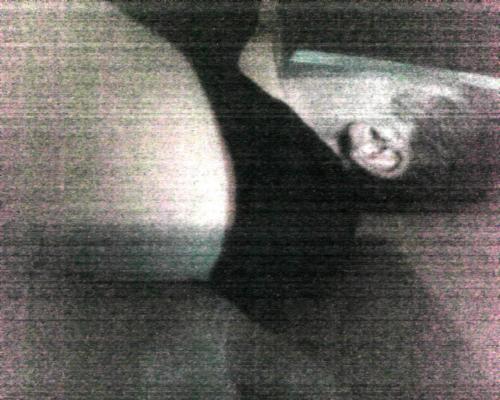 Thanks to our collaboration with Headbalance, we are proud to announce
our new album release (2013): Facebook,
including "United" which you can find right here:
related to soccer, it's a funny aproach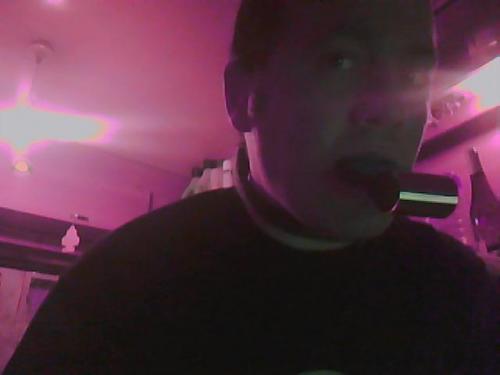 The album idea came with the instruction manual of "Headblance"; there is a relation to http://www.facebook.com; but it is the traditional use of the term as well:
A book in the face, distance; aproach. "United" should be a fit approach, describing
social networking
---
21.11.2012:
Members Area Available, including "Fondu Noir", for the support of the first hour!
http://summernightbrand.doomby.com/members/connect/
---
16.11.2012:
M Rauch Pierre announces:
the next album will be about: facebook, including the title track "united deluxe"
---
14.11.2012:
Concerning 4504/10/XD, a survey has been requested
---
14.11.2012:
To Go (2008) published.
Contact Information & Download
---
06.11.2012:
Lemures & Legends Selected online ! Some of the stuff I listened, when I got burgared:
Contact Information & Download
Leave a message!
---
06.11.2012:
There is new tabulature online, based upon "Les Misérables". It includes Cosette Thenadier, The little girl, scholastic Jean Valjean, Napolean (Maneouvre, maneouvre) or the serious event Waterloo.
---
29.10.2012:
There will be new Tabs online, a different chord system! The lyrcis are based upon the English Version "Les Misérables", and include the main topics of it.
---
27.10.2012:
There are new tabulatures online; including "don't walk mixing up with your getters".
---
30.07.2012:
That we are requiring to make our statements, in 4504/10/XD; regarding the court.
---
24.08.2012:
There is a new video online, evaluating performance from "20vir - Planet Magazin" (starting at 17:00 minutes in the replay)
http://tele.rtl.lu/waatleeft/replay/v/20110505/0/40413/
kommentar-planet-magazin-05-05-2012.doc
---
11.8.2012:
This is a new song, written in the sun, including thoughts about the sun, you can make
There will follow new tabs, in 8 languages, in september
Hopefully
---
10.8.2012:
Here is the Trancepop-EP to boost the Repair-Offer of Summernightbrand Record Sales - Department of Reclusive Paranoïa
If you've trouble with your CD - in case it would break - Download - in case you want to listen before you buy - Download - It's free! - The Cover Hoists Frauke Ludowig: It's a mixture of shivverspine in relation with new artists that are a great help
---
9.8.2012:
A collaboration has been agreed; with Paypal.
Paypal - personal experience in online paiments - personal experience free and secure
Make online donations on bottom - it is early to put a lnk online: offers of Payal are lucrative
---
9.8.2012:
Should Lanterns Shine - Beta:
should-lanterns-shine-teil1.rar
should-lanterns-shine-teil2.rar
should-lanterns-shine-teil3.rar
should-lanterns-shine-artwork.rar
---
28.7.2012:
A collaboration has been agreed, with Schnurstrax Records. To remix that cathol "Should Lanterns Shine"
There is a media player with several tracks from the album - available - server broke down
---
28.7.2012:
new lyrics/tabs will be available soon, including clasic shiverspine song in dutch, french, german, italian, spanish, portuguese and turkish.
Newer lyrics were proposed in english; including a classic song title "the last rites, gentleman of chivalry"
---
31.5.2012:
Food for your senses! I made surprise appearence, thanks to "Inborn" and "Open Seases" on marquee and worked, together with the other bands, including all over the weekend.
---
21.5.2012:
Agreement with Chorale Steinfort, Hagen and Bettingen: Membership and records: They've enregistered albums that I'm almost allowed to sell unlike members, with my commercial autorisation for small markets No. 10000112/0
---
5.5.2012:
"Food for your senses" - 40 bands - 3 days of talent 25.5. - 27.5. 2012
http://foodforyoursenses.eu/2012/index.php
---
29.4.2012:
The BETA-release of "should lanterns shine" just got finished! It contains 27 songs at a total lenght of 40 minutes of play.

---
23.4.2012:
Tour Dates:
http://www.myspcae.com/summernightbrand
---
20. 4.2012:
There will be a single release for "should lanterns shine": It will be called "southampton irregular". SMS voting considered, by opting against "Ramon Ramirez Ortega". Feedbacks will be sceptive, a Stadium Anthem, If, you listen and think, the neighbor may debate, their parents may think, it won't be worse a lot.

There is a notice, how to conduct, in that case of situation, on bottom of the page, in the advertisment sector (www.police.public.com)
---
28.2.2012:
I've the regrets to inform you, there was an assassination on my person. My camper got burglared in an instant, I got hit with a twenty, a thirty punches to the nose area, swollen lips, bleeding face and concussion, contributed that I will never be the same person as before. Several days off, I could not work as I'd wish for. My career is threatened to end, personal dammage not to mention. Intimidations, mental aggravation are factors worse then presumed. There's few indication how a violation shall heal. Having not enough experience in this kind of situation, my brain memory is full, I'm not up to that kind of challenge...
Pictures, visualizing the violations, are for close friends. Moral values, love metaphores, vail in ashes; as my career, as professional songwriter is rumored to end.
http://www.facebook.com/photos
---
1.12.2011:
A collaboration beetween shivverspine and the beloved choir St. Cecile of Ettelbruck Church got agreed.